21.06.2014
Dr. Alena Adamkova
2002-2012 IRMT Executive Director/Curator
DEVELOPMENT REPORT
OF INTERNATIONAL ROERICH MEMORIAL TRUST
FROM 01.01.2002 TILL 08.09.2012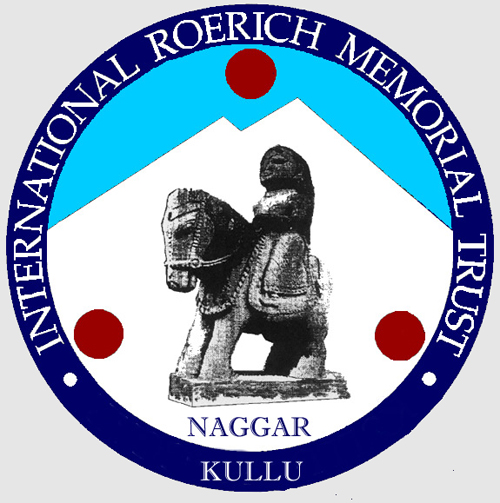 INTERNATIONAL ROERICH MEMORIAL TRUST
Hall Estate
Naggar, 175 130 Kullu distt.,
Himachal Pradesh
INDIA

CONTENTS
* * *
WEB SITE OF THE IRMT:
www.roerichtrust.org
On 24th March 2006, an extensive Web Site of the IRMT has been launched.
Web site contains all information about the history and work of the Roerich family, especially during their life in Kullu, the history of the Hall Estate, about the origin, aims and goals of the Trust, gives detailed facts about the contemporary state of the Trust, current work in all its multidimensional spheres. Local festivals and celebrations are given with photos, as well as description about the historical, cultural and spiritual sites around Naggar.
All original paintings of Nicholas and Svetoslav Roerich are also placed at the site.
Site is being continuously updated, and all current activities are being reflected there.
Site presents full information about the work of the Trust, its functions related to the Roerich family, and other cultural events - such as temporary exhibition of Indian and foreign artists, performances of different cultural organizations, poetical meetings, etc.
TOUCH SCREEN OF THE IRMT
On 27th May 2007, a new Touch Screen system has been inaugurated in the Trust, at the Modern Art Exhibition Hall. Touch screen allows visitors to peruse through all information about the Roerich family, about the Trust, its exhibitions - permanent and temporary, look through materials concerning development of the Trust from 2002, to see many photos of the valley and Naggar. But most interesting to see are the original documentary films on Roerichs' family and their closest co-workers taken in the years of 1928-30 in Darjeeling, Naggar, Lahul and New York. With the slight click on the computer screen one can see any chosen material. All content was prepared by Dr. A.Adamkova, and technical work was done by Mr. Sergey Yakovlev, member of the Estonian Roerich Society voluntarily, as his contribution towards the development of the IRMT.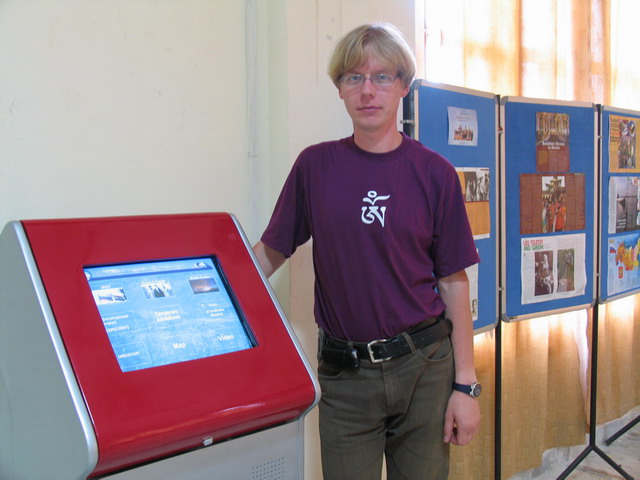 Sergey Yakovlev and touch screen kiosk.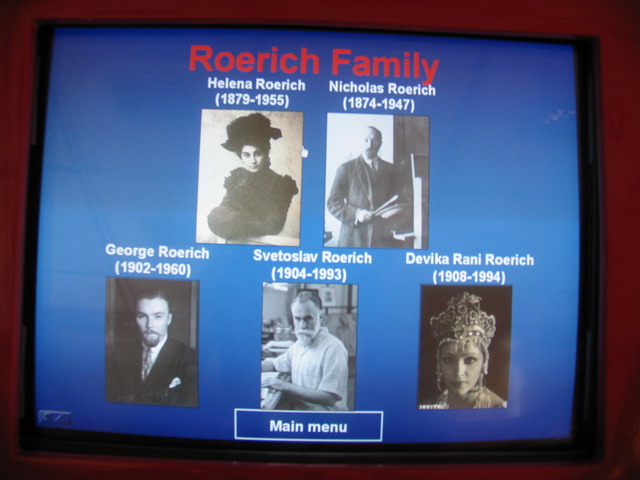 One of the pages one can chose from to view.